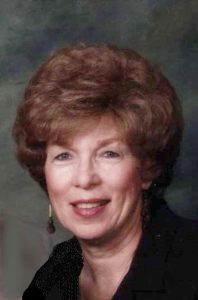 Earline White Chauvin, 84, a born resident of Port Arthur, Texas passed away peacefully in her home in League City, Texas on Tuesday, October 10, 2023, after a courageous battle of Lewy Body Dementia and Pancreatic Cancer. Earline was born on June 25, 1939, to Calvin Lee White and Winnie Mae White. She graduated from Stephen F. Austin High School in Port Acres, TX in 1957. She was a devoted Christian and a loving mother who was always there when we needed her. She cherished every moment with her family and friends. In her younger years she loved to dance, go camping, and ride motorcycles with her husband, and despite working full-time she was a perfectionist at homemaking and a great cook. She retired from Occidental Chemical. In her retirement years, Earline and Oscar enjoyed their home in Conroe, TX, and attended the local Lone Star Cowboy Church.
She is preceded in death by her parents, Calvin L. White and Winnie M. White and her sister, Carolyn Lesko.
Earline leaves behind her spouse of 65 years, Oscar Chauvin; two children Aaron Chauvin (Jina); Kelly Kanon (Eric); two grandchildren Ericka Coulter (Andrew); Bryce Kanon; and two great grandchildren, Ava Coulter and Jacob Coulter, and her sisters Catherine Wagner and Ruth Bryan. She is also survived by numerous beloved relatives.
Family and friends of Earline are invited to visit  https://www.crowderfuneralhome.com/obituaries/earline-white-chauvin/  to share your name, condolences, and memories in the guestbook.
The family is holding a private service at the Houston National Cemetery on November 20, 2023, at 9:30 a.m.