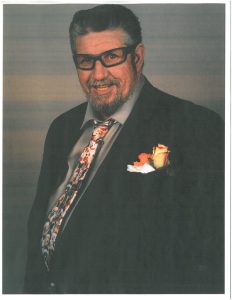 Earl Wayne Romero, age 66, passed away peacefully at home on May 16, 2023. He was born November 25, 1956, in Sulpher, Louisiana, the son of Eugene Romero and Rebecca Romero (McGuire)
Earl was single until the age of 33 when he married the love of his life, JoAnn Watson. They were married for 27 years and resided in Almeda, Texas until her death in 2016. He then moved to Manvel, Texas where he bought a home in 2020 and resided with his 2nd wife of 2 years, Letha McBride.Earl worked as a carpenter as a young man, and then went to work for D.E. Harvey where he worked for 24 years until he was diagnosed with cancer in March of 2023.
Earl is survived by his wife, Letha McBride and stepson, Joseph McBride (Marissa) of Manvel; granddaughters: Shannon and Brianna Sparkman of Missouri; grandson, Darian Stoecklein of Missouri; sisters: Deborah Butler of Richmond, and Doris Preuss (David) of Rosharon; As well as numerous great grandchildren, nieces, and nephews.
He is preceded in death by his wife of 27 years, JoAnn Romero; sons: Michael Sparkman and Orvile Leroy Sparkman; daughter, Diane Stocklein, and grandson Dalton Stocklein; parents, Eugene (T-Boy) and Rebecca Romero; and his sister Martha Jane Romero.
Celebration of life to take place at Crowder Funeral home in Pearland, Texas on May 20, 2023, at 3:00 P.M. Fellowship will follow at Nonnie Baty's home, 8603 Lovers Lane, Manvel, Tx 77578.