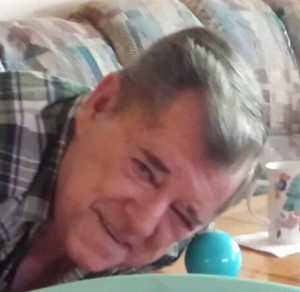 Earl "Wayne" Parnell, was born July 23 1943 in Miami, FL and passed away in Pasadena, TX on January 29, 2016. Mr. Parnell served our country in the U.S Army. He was stationed at Ft. Hood, Texas, then in Germany. He moved to Pasadena in 1979 and worked in the construction industry in Houston.
Mr. Parnell is preceded in death by his son, Morgan Parnell; father, George Parnell; brothers: Edward Parnell, Douglas Parnell and Charlie Parnell.
Wayne leaves behind his wife of 35 years, Linda Anne Parnell; sons: Bryan Parnell, Kenneth Parnell Sr. and wife Tonya, Marshall Davis and wife Pam; mother, Dorothy Louise Parnell; brothers: Bob Parnell and wife Brenda, Don Parnell, Dennis Parnell, and Mark Parnell; grandchildren: Kenneth Parnell Jr., Kadence Parnell, Kali Parnell, David Parnell and wife Mary, Ethan Davis, Aaron Davis, Alyssa Davis, Evan Davis, Clayton Williams; great grandchild, Tyler Wayne Parnell.
There will be a visitation held Tuesday, February 2, 2016 from 5-8 pm with the funeral service on Wednesday, February 3, 2016 at 10:30 am, at Crowder Funeral Home in Pearland.
In lieu of flowers, please make donations to the Humane Society, www.humanesociety.org.