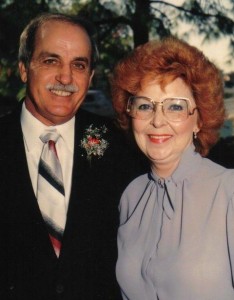 Earl Ward Frazer, 90, passed away on July 16, 2016. He was born November 29, 1925 in Vicksburg, Mississippi, to Hattie Louise Wadsworth and George Robert Fraser.
Earl served our country in the Navy Coast Guard in WWII. He also served as an Army Airborne Ranger 1st Sergeant in the 82nd and the 11th Airborne Divisions with the 187th Regimental Combat Team and was present with the troops on Old Baldy and Pork Chop Hill during the Korean War. During that time, he became a POW (prisoner of war).  Earl was awarded numerous medals for his military service.
Earl was a member of the Shriners in Mississippi and Texas. He was a 3rd Degree Master Mason and a lifetime member of the Pearl Masonic Lodge #23 A & FM in Jackson, Mississippi. He was a lifelong member of the Plumbers and Pipefitters Union Local 619 in Vicksburg, Mississippi.
Earl held a master plumber license and ran his own very successful plumbing business. As is sometimes necessary for business, he lived in several places: Jackson and Gulfport, Mississippi, Houston, Humble, and El Paso, Texas, and New Orleans, Louisiana – just to name a few.
Earl loved to play golf and was quite good at it. He would have rather played golf than just about anything else. When his sons were not that interested in golf and wanted to ride motocross bikes, he decided to support them in their hobby… and support he did.  His plumbing company sponsored more than one racing team and he traveled with them around the country for the races so his youngest son, David, could compete. He also loved cars and liked to work on them with his two best friends in Mississippi, Rudy Hollingsworth and Wayne Johnson.
Earl was crazy about his wife, Geraldine, and missed her dearly. He was looking forward to seeing her again. It is no doubt the two of them are up there in heaven jitterbugging right now.
Earl is preceded in death by his wife, Geraldine Boozer Frazer, his first-born son, Johnny Earl Frazer, and his parents, George Robert Fraser and Hattie Louise Wadsworth Campbell.
Earl Frazer leaves behind his daughter, Lori Frazer Thames, husband Lee; sons: Randy Earl Frazer, Ricky Lee Frazer and David Lynn Frazer, wife, Debra; grandchildren: Michael Frazer, wife, Miranda, Kimberly Frazer Engel, husband, Todd, Samantha June Frazer, Adam Frazer, wife, Kathryn, Christopher Thames, wife, Nikki, and Kyle Andrew Frazer; and 6 great grandchildren.
There will be a visitation starting at 10am, Monday, July 25, 2016 with a Celebration of Life service honoring both Earl and Geraldine Frazer to begin at 12:00 pm at Crowder Funeral Home in Pearland, Texas. Burial of Ashes will follow at Houston National Cemetery.