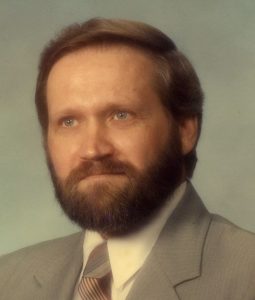 Duwayne Carlten Hagen, born Novembert 1, 1953, went home to be with the Lord on November 15, 2022.
Duwayne is preceded in death by his parents, Ole C. Hagen and Stella O. Hagen and brother, Kenneth Hagen.
He leaves behind to cherish his memory, sisters, Darlene Pelkey of Cannon Falls, Minnesota , Dorothy Scott and Bonnie (Vernon) Westrud of Northfield, Minnesota; two nephews and six nieces and their families; sister-in-law, Laura Hagen and long-time friend, Jayne Williams.
Duwayne was born, baptized and confirmed in faith and attended school in Northfield, Minnesota. He wrestled on the varsity team in high school.
Duwayne enlisted in the United States Marine Corp in the Vietnam era and was assigned duty to assistant chief of staff, G-2 military intelligence at First Marine Brigade, Fleet Marine Force. He was a graduate of the United States Marine Corp non-commissioned officer academy. Duwayne competed in the 144 mile perimeter relay race and received the commanding general's certificate for running 1,000 miles in three months. In addition to other off-duty activities, he assisted military intelligence, counter intelligence and the F.B.I. in the arrest of a traitor charged with espionage. He received an honorable discharge to earn college credits. Duwayne majored in finance and management. He had planned to re-enter the United States Marine Corp as a graduate officer (OCS) and retire as an officer, but a motorcycle accident prevented him from following through with his plan.
Duwayne's legacy will be the book he authored and published, "The Magnificence of Perfect Power". His publishing company was  Cross and Fish Publishing, L.L.C.. His testimony has reached from India to Ukraine and England where he spoke in many churches.
Duwayne's final battle was with pulmonary fibrosis. He is now in heaven enjoying the beauty and glory of being in the presence of God. Praise the Lord.
In his honor, there will be a service on Saturday, November 26, 2022 at 1:00 pm at Pine Drive Baptist Church in Dickinson, Texas. Interment will be at Houston National Cemetery on Wednesday, November 30, 2022 at 1:15 pm.