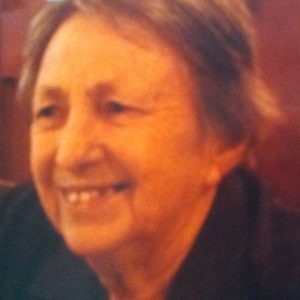 Dr. Renate True passed away February 13, 2017 at her home in La Marque, Texas.
Renate was born in Porto Alegre, Brazil on September 19, 1936.  She went to college in Brazil and received her doctrine.
Renate was one of the world's first women aquanauts.  She was part of the Tektite II project, an underwater laboratory which was the home to divers during Tektite I and II programs. The Tektite program was the first scientists-in-the-sea program sponsored nationally.  She was featured in National Geographic.  Dr. True was very proud of this accomplishment.
Dr. True taught Anatomy and Physiology at College of the Mainland for 30 years.  She taught many students who remember her as an amazing person and professor.
She is preceded in death by her husband Merrill who passed away in December 2011.  She is survived by her sisters, Gerda Stoll and Erica Schlenz who reside in Sao Paulo, Brazil.  She is also survived by her friend, Loretta Hartless, who took care of her in the last years of her life.  Renate will be missed.
Her memorial service is to be held Friday, February 17, 2017 at 7:00 pm at Crowder Funeral Home, 401 Texas Avenue, La Marque, Texas.  Please join us for a final farewell to a piece of history and a wonderful human being.
In lieu of flowers a Scholarship Fund has been set up in Dr. Renate True's honor at College of the Mainland.