Dr. John Simon Massare, DC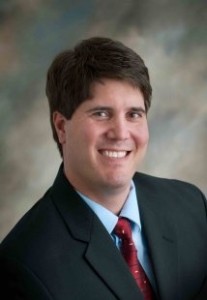 Dr. John Simon Massare, DC, age 41, passed away into the loving arms of the Lord on December 7, 2015, at his residence surrounded by love following his courageous battle with cancer. Viewing will be held at 5-8 pm on Friday, December 11, 2015, and funeral services will be held at 2:30 pm on Saturday, December 12, 2015 at Crowder Funeral Home in Dickinson, Texas.
John was born December 19th, 1973 in Rochester, New York to proud parents, Susan and John Massare. As a young child, John instantly fell in love with Star Wars from his first viewing of the movie… as well as original Star Trek episodes from which he later credited Dr. "Bones" McCoy for steering him in the direction of medicine. At around the age of 13, his family moved to Norcross, Georgia where he met and instantly formed the life-long friendships we could only dream to receive in life. Following high school, John then went on to college at the University of Georgia where he continued to impact all those he met. He had cherished memories of being an athletic trainer and walk-on member of the SEC Champion tennis team, forming a uniquely special bond with his team members and coach. John was always known for his entertaining stories, of which he loved to repeat often… and both high school and college supplied him with many.
John then continued his doctorate education at Life Chiropractic College in Atlanta, and finishing his education at Texas Chiropractic College in Pasadena, Texas. It was here in Texas he almost instantaneously met his third set of amazing life friends, a group of like-minded gaming individuals known as the Harbingers. He also met the love of his life Melanie, with whom he spent a wonderful 9 years of marriage together. Upon graduation, Dr. John worked at Hatmaker Chiropractic from 2004-2012 helping his patients in his professional loving and caring spirit. After receiving his diagnosis of cancer, he had to step away from practicing to focus more on his health. Following the first year of chemotherapy, he was blessed with his dream job of being a professor at Texas Chiropractic College. He felt an unmeasurable amount of reward in being part of students' education these past 2 years, and treasured the friendships formed with the staff.
Lastly, John and his wife were blessed to have a 4th key set of tremendous friends, joining the UTMB cancer support group. The members not only provided support and encouragement in every step of John's battle, but the kind of relatable strong connection only ones touched so deeply by cancer can understand.
John is survived by his loving wife, Melanie, his parents, Susan and John Massare, his parents-in-law, Barbara and Lewis Nunley, sister-in-law Amanda Nunley, brother-in-law Craig Nunley and wife Vanessa and nephews, Tyler, Hudson, and Nathan, and numerous aunts, uncles and cousins.