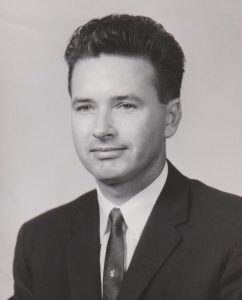 John 11:25 NKJV
I am the resurrection and the life. He that believes in Me, though he may die, he shall live.
Dr. Jack Thomas Gunn, 90, went to be with his Lord, June 26th, 2020, family by his side at his home in Nassau Bay, Texas.
Jack was born October 4th, 1929 in Goose Creek, Texas to Evelyn Enderli Gunn and William Edgar Gunn. Jack served in the United States Navy, 1951-1955. He attended the University of Texas in Austin and University of Texas Dental School in Medical Center. During this time he met his wife of 60 years, Rose Marie Smith and they were married October 17th, 1959. After graduation from dental school and completing a preceptor ship in Orthodontic, he began his private practice in Clear Lake City, where he would practice for 46 years before retiring at the age of 85.
He is preceded in death by his parents William Edgar Gunn and Evelyn Enderli Gunn, brother, Edward Donald Gunn, sister- in- law Patricia Gunn, and brother-in-law Bobby Smith.
He is survived by his wife Rose Marie Gunn, son Mark Gunn and wife Tanya, daughter Jennifer Gunn Miksch and husband Russell. Grandsons Curtis Gunn (Samantha) and Daniel Gunn (Kassy).
Sisters Betty Tompkins and husband Wylie, Sherry Arnold and husband Don, sister-in-law Reba Smith and many nephews and nieces.
Honorary pallbearers are Mark Gunn, Wiley Tompkins, Don Arnold, Russell Miksch, Randy Smith, Curtis Gunn and Danny Gunn.