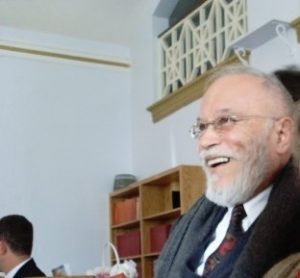 Dr. Hector Tobon passed away on Sunday in Webster, Texas. He was 85.
He was born to Emilio Tobon and Mercedes Escobar in a small village nestled in the valley of the Andes Mountains of Colombia. Knowing his entire life that he wanted to be a doctor of medicine, he completed medical school at Universidad Nacional de Colombia in Bogota against unsurmountable odds. He then married the love of his life, Miryam Castrillon, on January 29, 1961. He became a well-respected and affluent physician, affording himself and his family the life he had always dreamed of.
In 1969, Hector made the hard decision to begin a new life in the United States to protect his family from the turmoil and unspeakable violence of Pablo Escobar's reign that ravaged his beloved paradise. Upon his arrival, he secured a Fellowship at Johns Hopkins School of Medicine in Baltimore, Maryland. He would then go on to own several successful private practices, always fixed on helping his community and supporting his family.
Hector is survived by his cherished wife, Miryam; his children, Betty, Paula and Luz; their spouses, respectively, David and Kirk; his sisters, Fanny, Nelly, and Ruth; his grandchildren, Ariana, Casi, Sheldon, Jake, DJ, Nicole, Nicky, Philip, Andrew and his wife Deidre; and his great-grandchildren, Noah and Summer.
The celebration of his life will be held at the chapel of Mary Queen Catholic Church in Friendswood, Texas on Friday, October the 20th at 11 am.
Hector was a man who never surrendered in the face of chaos; a man who had great faith in the power of the mind; a man who had a deep, unwavering love for his homeland and family. His tender sternness, his dignified poise, and his joy of celebration will never be forgotten.
Hector, Dr. Tobon, Papi, Papo – You will be missed so much.