Doyle Wesley Cornelison, Sr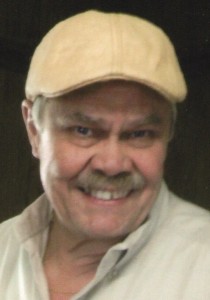 Doyle Wesley Cornelison, Sr., loving husband of Maria Cornelison died peacefully in his Bacliff home on July 9th, 2016. He  was born on June 28th, 1950 and was preceded in death by this Father, Doyle Vernon Cornelison of Ft. Worth, his brother, Danny Smith of Magnolia, AR and brother, Richard Smith of Angleton, TX. Doyle is survived by his Mother, Doris Jean Cook who lives in Marble Falls and 3 brothers David, Gary and Kenneth Cornelison in Fort Worth and 3 sisters Sharon and her husband Randy Haechten of League  City, Janice Cook  and Deborah  Smith of Houston.
Doyle was blessed with two sons,  Wesley Cornelison of Frisco, TX and Barron Cornelison of Fort Worth, TX and has a total of 26 grandchildren and great grandchildren.
Doyle enjoyed working on cars, food and joking with everyone he met. He will be remembered by his family and his friends for his love of life and his humor. He was an accomplished Machinist for over 20 years and worked at Rentech Nitrogen in Pasadena until his death.
He was a devoted member of his church, First Baptist Church of Webster, TX. A Memorial Service will be held at Crowder's Funeral Home at 111 East Medical Blvd. in Webster, TX on Saturday July 16th at 11:00 am.
In lieu of flowers, Memorial Donations on his behalf can be made to: The American Cancer Society or http://www.cancer.org or Silverado Foundation 6400 Oak Canyon Suite #150 Irvine, CA 92618-5205. Please send condolences and memorial cards to his wife at 4914 Redfish Reef Drive Bacliff, TX 77518-2405.