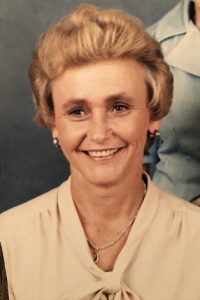 Dorothy Howard, 85, of Spring Branch, Texas passed away on February 14, 2022. Dorothy was born on July 8, 1936 in San Antonio, Texas to parents Albert and Dorothy (Hicklin) Kaak.
Dorothy retired as a chemical plant supervisor. Loved to canoe leading the girl scouts all around the world. She also enjoyed making stained glass and embroidery.
She is preceded in death by her parents and daughter, Denise Howard.
Left to cherish her memory is daughter, Donna Jackson and husband, Bruce Alexander; granddaughter, Samantha Copeland and great grandson, Talon Gutierrez
There will be a graveside service on Thursday, February 24, 2022 at 1:00 pm at Forest Park East Cemetery in Webster, Texas.
TEA TIME to follow at 1609 Deats Road in Dickinson, Texas.