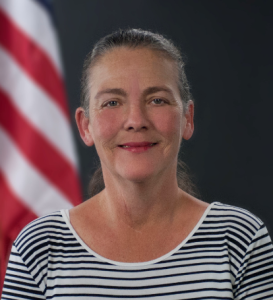 Donna Lynn Gillespie, 62, resident of Santa Fe, Texas, passed from this life, Wednesday, September 27, 2023. Donna was born May 20, 1961 in Texas City, Texas to parents Benjamin and Marilyn Lowrey.
Donna grew up in Galveston County. Her career spanned many years with NASA as a publication specialist.  She was a member of Holy Trinity Episcopal Church in Dickinson, Texas.
Donna was preceded in death by her parents, and sister, Billie Ann Cox.
She leaves behind her devoted husband of 28 years, Michael Gillespie; daughter, Melissa Revier; son, Raymond Hux, Jr. and wife Jazmine; sister, Brenda Michaels; brother Gary Lowrey and wife Cheryl; grandchildren, Destinie, Zachary Jr., and Ashton Revier, Jaxon and Jordyn Hux; as well as numerous extended family and friends and colleagues.
Donna was the epitome of grace, kindness and selflessness. She was a devoted mother, an avid gardener, an excellent cook and an animal lover. She loved unconditionally and our world will be less bright without her.
In her honor a visitation will be held at Crowder Funeral Home Chapel, Dickinson, Texas, Sunday evening  October 1, 2023 from 5:00-7:00pm. A funeral service will be Monday, October 2, 2023 at Holy Trinity Episcopal Church, Dickinson, Texas at 11:30am. Interment will follow at Forest Park East Cemetery, League City, Texas.