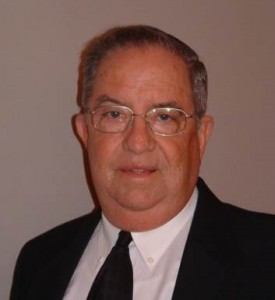 Donald Vernon Williams, 75, of Santa Fe, Texas passed away at home, surrounded by his family, on October 31, 2015. Don was born May 17, 1940, to Walter and Mary Williams in Evergreen, Alabama.  He proudly served his country as a U. S. Marine. Don was a member of The Asbestos Workers Union Local 22 and retired as President of Williams Insulation Contractors after fifty years.  He was a loyal member of the First Christian Church Disciples of Christ, Texas City and enjoyed belonging to the DeMontrond Travelers and the WWW Travelers. Don was preceded in death by his parents; mother-in-law, Alma Guidry; and sisters, Mary Johnson and Betty Sue Knight.
Don is survived by his loving wife of 29 years LaVerne Williams; daughters, Kimberly Martinez and husband Richard, Donna Stuart, Sonya Smith and husband Terry, and Shellie Vaughan and husband Dwaine; sons, Kenneth Williams and wife Angie, and Donnie Tisdale and wife Jody; father-in-law, Cliff Guidry; sister, Martha Williams; brother, Wendall Williams (Kay); grandchildren, Kenneth Williams, Jr. (Mandy), Stephanie Ficklen (Maverick), Brett Tisdale (Alicia), Brittany Tisdale, Brandon Tisdale, Dane Williams, Lauren Williams, Dean Vaughan, Courtney Vaughan, Taylor Stuart, Trent Stuart, Katlyn Rees, Katherine Martinez, and Summer Smith; and eight great grandchildren.
A visitation in his honor will be held Tuesday, November 3, 2015 from 5:00 to 8:00 pm, Crowder Funeral Home Chapel, Dickinson, Texas, with funeral services 10:30 am, Wednesday, November 4, 2015, at The First Christian Church Disciples of Christ, 2400 21st St N., Texas City, Texas. Interment will follow at Hayes Grace Memorial Park, Hitchcock, Texas.  Pastor Brenda Warren presiding.
Honored to serve as pallbearers are his grandchildren, Brett Tisdale, Brittany Tisdale, Brandon Tisdale, Dane Williams, Lauren Williams, Courtney Vaughan and Dean Vaughan. Honorary pallbearers are Lynn Roberts, Morris Hill, Dave Ellisor, and Wendall Williams.
In Lieu of flowers donations may be made to Kidney Disease Research (pkdcure.org) or the charity of your choice.
Our special thanks goes to the nursing staff of A-Med Community Hospice, Texas City.