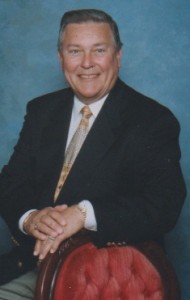 Donald Howard Johnson, 85, passed away on May 1, 2016 in League City, TX. He was born on July 25, 1930 in Minneapolis, MN to Verner E. Johnson and Della J. (Nygren). Donald is survived by his: loving wife of 65 years, Maureen B. (Morehouse) Johnson; sons, Bruce L (Susan) Johnson, David B (Kandy) Johnson, daughter, Teri L. (Courtney III) Gust; sister, Marilyn (Derrill) Holland; brother, Col. Robert (Nancy) Johnson; grandchildren, Kimberly (Kevin) Lang, Brian (Meghan) Johnson, Kelly (Nick) Darquatt, Kasey Myhro, Joshua (Amanda) Johnson, Gabriel (Wendy) Johnson, Michael (Abby) Wargo, Ryan (Heather) Wargo, Brett (Allison) Koch, Cameron Gust and Carter Gust; Great-grandchildren, Kendyll, Cash, Aiden, Noah, Garbriel, Liam, Ava, and one on the way; and numerous niece, nephews and cousins.
When his nation called he answered by joining the U.S. Navy. He earned a B.A. from La Salle University and completed his CPA. He worked as an accountant for Strand and Roe CPA Firm in Minneapolis until 1967. He moved his family to Owatona, MN where he became the Vice President of Finance for Owatona Tool Company. When the Sealed Power/SPX Corp. acquired OTC in 1986, he was transferred to the corporate headquarters in Muskegon, MI.
He was a community leader and served on the Board of Directors for Financial Executives Institute in both MN and MI as President; YMCA of Muskegon; Muskegon Civil Theatre; Trinity Lutheran Church of Owatona and First Congregational Church of Muskegon where he served as Treasurer; Mutual Fund Board of Amway, his entire contributions are too long to list.
He retired in 1997 and moved to Ft. Meyers, FL. Two years ago they moved to Texas. He had a passion for golf and enjoyed boating and music. A musically talented man, he played the Trombone as a young man in a jazz band and sang. He shared his beautiful singing voice whenever possible with his church, friends and family. He sang with the Chantors and was a Shriner. He lived a very full life and will be missed very much.
A Celebration of Life will be held on Thursday, May 5, 2016 at 2:00pm at Gloria Dei Lutheran Church, where Donald and Maureen became members in 2014, 18220 Upper Bay Road, Nassau Bay, Texas 77058.