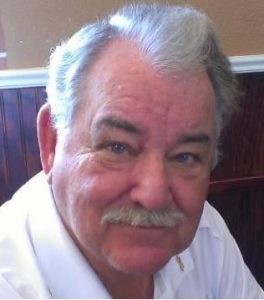 Don James Daigle, 80, passed away on Monday, July 11, 2022, in Houston, Texas.  He was born on October 30, 1941, in Port Arthur, Texas, to Olden and Nina (Hebert) Daigle. Don is survived by his daughter, Cindi Pettit and her husband, Ron; his sons, Don Alan Daigle, Chip Daigle and his wife Traci; his sisters, Glenda Lambert and her husband, Grady, and Ida Steele; his grandchildren, Zach Smith, Nolan, Bowen and Gracyn Daigle; numerous family members and many friends. He is preceded in death by his parents, his sister, Leola Daigle, and 2 grandchildren, Lindsey Borger and Jesse Smith.
When his nation called, he answered by joining the United States Air Force and served proudly. Don had a passion for golf, he played regularly and rarely missed watching tournaments on TV. And his love of the Houston Astros was matched by no one, the proof being over half of his shirts were branded as such. His fun-loving personality allowed him to never meet a stranger. A beloved father and grandfather who cared deeply for his family and was indeed a friend to all. Don will be greatly missed.
On Friday, July 22, 2022, Don's family will greet guests from 9:30 am to 10:00 am followed by a Celebration Of Live at 10:00 am at Crowder Funeral Home – Chapel, Webster, TX. Don's ashes will be placed at Houston National Cemetery, with Military Honors at a later time.
The family requests those who wish to express sympathy to consider making a donation in his name to:
www.justgiving.com/amyandfriends
Amy & Friends provide support for the health and well being of sufferers of Cockayne Syndrome and their families. They work with leading doctors and researchers across the globe working towards treatment and a cure for this horrible genetic disease that affected 2 of Don's grandchildren.