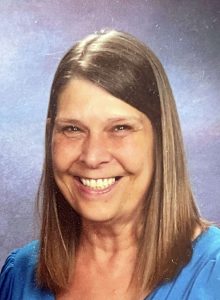 Dianna "Kim" Hughes, 65 of La Marque, passed away peacefully on Tuesday, May 10, 2022.
She was born February 27, 1957 in Texas City to James and Shirlee Hughes.  Kim lived in the Texas City and La Marque area her whole life.  She was a dedicated mother who devoted herself to ensuring that her children were successful and happy in all that they did. The pride she felt as a mother radiated off of her everywhere she went.  Kim's compassionate heart carried through to all aspects of her life.  She loved all animals and always had multiple pets by her side.  She was a beacon of joy for all who knew her, and she could always bring sunshine to the cloudiest of days.
She is preceded in death by her parents, sister Robin Lynn, and brother James "Bubba" Hughes, Jr.
Kim is survived by her husband Ronnie Bridges, daughter Amberlee Murphree and spouse Derek, son Andrew Smith, sisters Rebecca Hayes and Renee Harkrider, grandchildren Asher Murphree (5) and Mason Murphree (3), and numerous nieces and nephews.
A memorial service to celebrate her life will be held at 11:00am on Friday, May 13, 2022 at Crowder Funeral Home in La Marque, Texas.