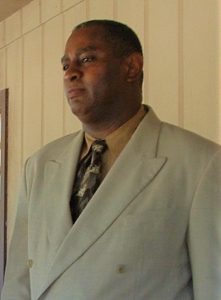 Dexter Joe Roberts passed away December 20, 2017 in Houston, TX. Dexter was born December 16, 1956 in Ft. Sills, OK but has always called Houston his home. Dexter worked five years as a Paramedic for Life Flight, four years in Ft. Bend County as a Social worker with Juvenile Delinquents, and a Social Worker and Assistant Administrator for surrounding nursing homes.
Dexter was a former member of The National Organization of Social Workers. Dexter was a graduate of Texas A&M University in Kingsville, TX. He attended Baumholder American High School from 1970-1973.
Dexter is preceded in death by his father, Hallie Roberts.
He leaves behind his wife of fourteen years, Carolyn Diane Roberts; daughters: Daisy Torres, husband Howard Shelander and Penny Torres; son, Max Torres, wife Veronica Rocha; mother, Doris Roberts; grandchildren: Zoey Castillo, Alex Torres and Joshua Torres; brother Duke Edward Roberts, wife Helen; serval aunts, uncles and cousins. He also leaves behind several BAHS school mates and friends.
There will be a memorial service Thursday, December 28, 2017 at 2:00 p.m. in the chapel at Crowder Funeral Home in Pearland.