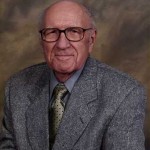 Dewey Lee Blass, 88, of McKinney, Texas died Wednesday, March 12 at his residence.
Service for Dewey will be held at 6 p.m., Monday, March 17, 2014 at Crowder Funeral Home in Dickinson. Visitation for the family is set for 5:00 p.m. and visitation for friends at 5:30 p.m.
Dewey was born July 7, 1925 in Arkansas City, Kansas. He served in the U.S. Navy as a Signalman 3rd class in the South Pacific during World War II. Dewey resided in Texas City, Dickinson, and Webster before moving in McKinney. He was a member of First Methodist Church, McKinney.
Survivors include his daughter and son-in-law, Pamela and Ronald Vickery of Fairview, Texas; two grandsons, Jason and Brandon Vickery; two great grandsons, Andrew and Griffin Vickery, and his brother and sister-in-law Ned and Sue Blass.
Memorials may be sent to Hospice Plus, 3100 McKinnon Street, Suite 200, Dallas, Texas 75201.