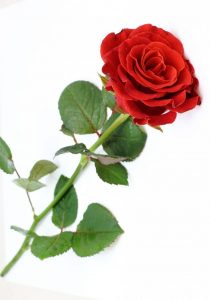 D'Ellen Wadkins went to be with Jesus and her mother on April 13, 2018.
D'Ellen was born May 30, 1968, in the Elmendorf Air Force Base Alaska Hospital to Liz and Jim Wadkins.
D'Ellen loved giving and receiving big hugs. She enjoyed shopping, going places, eating out, crocheting, crossword puzzles, TV, and music. Her favorite songs where" Happy Birthday" and "Jesus Loves Me".
D'Ellen represented the USA in the 1984 International Special Olympics swim team in Belgium. She has earned a large collection of trophies, medals, and ribbons in her Special Olympic days including celebrating her sixteenth birthday party at the Kennedy Foundation in Washington D.C.
D'Ellen is preceded in death by her mother Elizabeth Ellen Wadkins in 1981.
D'Ellen is survived by her parents, Jim & Jo Ann Wadkins. Brothers James Wadkins, Frank Wadkins and wife Heather, Jeff Wadkins and wife Cailene, sister Kim Rabbitt & husband Michael. Many nephews and nieces as well as numerous family members, friends, and beloved caregivers.
A Memorial Service will be held 2 PM Saturday, April 21, 2018, at Pine Drive Baptist Church, Pastor Ted Duck officiating.
D'Ellen is a member of Pine Drive Baptist Church and is loved by all.
In lieu of flowers, donations may be sent to Pine Drive Baptist Church to help in the ongoing recovery from Hurricane Harvey.
Pine Drive Baptist Church, 705 FM 517 Rd. East, Dickinson, TX 77539