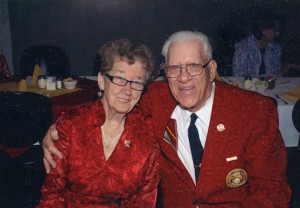 Della M. Duncan Dial, 84, of Texas City, passed away March 31, 2016, in Webster Texas.  Della was born September 2, 1931 to Luther and Leuellen Morgan in LaMarque, Texas.  She was a loyal member of Memorial Lutheran Church and the VFW Women's Auxillary, Dickinson Post.  Della was preceded in death by her parents, husbands William Duncan, Sr., and Joe Dial.
She is survived by her daughter Debbie Healy and husband Tim, sons, William Duncan, Jr. and wife Linda and Clyde Duncan and wife Debbie, companion, James Avant, sister, Ethel Webber, eight grandchildren and numerous great grandchildren.
Service in her honor will be held 11:00 am, Monday, April 4, 2016, with visitation beginning at 9:00 am, Memorial Lutheran Church, Texas City, Texas. Interment will follow at Galveston Memorial Park.
Memorials may be made to Memorial Lutheran Church, Texas City, Texas.