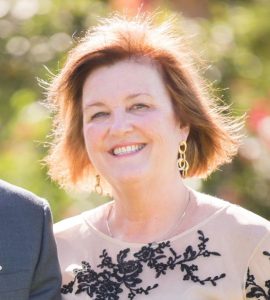 Debra Teal Breedlove, 68, of Houston, passed away peacefully, surrounded by her family on Sunday, July 23, 2023. She was born on July 17, 1955 in Seaford, Delaware to Marie Frosch Teal and John Richard Teal. Debbie was raised in Delaware, Virginia and Tennessee. She graduated from the University of Tennessee in Knoxville in 1977.
Debbie is survived by her husband of 46 years, Harold "Ken" Kenton Breedlove; son, Brian Kenton Breedlove, of Houston; son, Brock Kenton Breedlove and his wife, Whitney, of Houston; grandchildren, Bryant Harold Breedlove and Bailey Teal Breedlove; brother, Bruce Teal, his wife Robin and their son, Alex; sister-in-law, Tina Priest and her daughter Casey Teal Chapman; mother-in-law, Vivian Breedlove; and brother-in-law, William "Bill" Breedlove. Debbie is preceded in death by her parents; brother, Richard "Rocky" Teal; and father-in-law, Harold "Hal" Breedlove.
She began her career with Foley's department store in Houston in 1977, serving as a retail buyer until 1984 when her first son was born. Debbie was a loving wife and mother of two sons. During her sons' school ages, she was involved in their many activities, once served as PTA President, taught Sunday School at Clear Lake United Methodist and was a full time soccer Mom. After her children were older, she taught French and Spanish at Clear Lake High School. Debbie enjoyed playing and watching tennis,
attending Houston sports events, reading, playing mahjong with friends and culture outings to the museum and theatre. She cherished being with her family, especially regular vacations to her happy place at the beach in Destin, FL. She had a passion for travel and spent 8 years on assignment with Ken in Singapore traveling all over Southeast Asia. In recent years, she loved being the personal clothes shopper of her two grandchildren.
Debbie will be remembered as a woman of great faith with a pure heart. She always saw the good inside everyone and truly put the well-being of others before herself. She was loved and respected by many and will be greatly missed.
Debbie's family would like to thank the kind and loving caregivers at M.D. Anderson, especially Dr. Timothy Yap and Jessica Rhudy, Dr. Anish Meerasahib and everyone at Texas Oncology for the amazing care they gave her. In addition, the family would like to thank everyone for attending her service, for all the assistance provided through this difficult time and most importantly for being her friend.
If you would like to contribute to a charitable organization in lieu of flowers, please make a donation in Debbie Breedlove's name to gifts.mdanderson.org or texasoncologyfoundation.org.