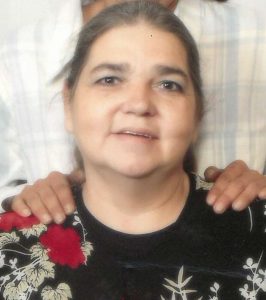 Debra Ann Marchant was a beloved wife, mother and sister has passed away January 7, 2020 at the age of 61.
Debra was born to Almira Knight and James Champagne on June 19, 1958.
She was kind and loving to all. She believed that family was the most important thing. In her spare time she enjoyed reading, working puzzles and spoiling her fur baby.
She is preceded in death by her parents.  Left to cherish her memories is her husband of 22 years, Keith Marchant, her sister Charlotte Embry, her step-brother Chance Knight, her daughter Shannon Speakes, her sons Nicholas Bellotte, Kenneth Bellotte and Landon Marchant, grandson Shane Speakes, granddaughters Amy Bellotte and Reanna Bellotte, great-granddaughter Ari Barnes, nephew Caleb Embry and her special four legged companion Whimpy and many friends.
A Celebration of Life is pending.  A private service will be held at the family cemetery in Wheelock, Texas.