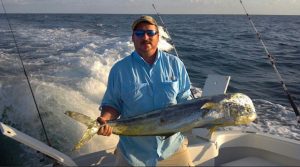 David James Laskoskie, 51, of La Marque passed away on Tuesday, August 2, 2022.  He was born on November 16, 1970 to Floyd and Elaine Laskoskie.
David lived his whole life in Galveston County. He graduated from Hitchcock High School. He worked for 20 years at Crown Cork & Seal. He enjoyed fishing, hunting trips, gardening, music, welding, working in his shop, and helping with his son's cows. He loved his friends and family and always wanted to be close to them.
He is preceded in death by his sister Lori Boatright.  David is survived by his parents Floyd and Elaine Laskoskie, wife Brenda Laskoskie, sons; Gray J. Laskoskie and Braden T. Doherty (Carlie), daughter Janelle C. Bowen, granddaughter Adelyn Doherty, 2 nephews; Jared Boatright and Jacob Laskoskie, niece Jessica Boatright and 2 great nieces and 1 great nephew and his dog Paco.
A visitation will be on Monday, August 8, 2022 from 10:00am to 11:00am at the Crowder Funeral Home, La Marque with the funeral service to follow at 11:00am with Deacon Steve Mistretta officiating. Interment will follow the service at Galveston Memorial Park Cemetery in Hitchcock, Texas. In lieu of flowers, please make donations in David's memory to Coastal Conservation Association (CCA Texas).
Pallbearers will be Gray Laskoskie, Braden Doherty, Jared Boatright, Michael Cavender, John Mathews, and Charles Slawson. Honorary pallbearers are Larry Cambiano and Ray Perry, Jr.