David J. Mullican Jr. , 67, went to be with his lord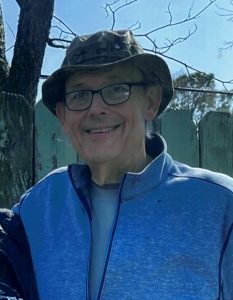 and savior on November 7, 2023 as his sister and brother were holding his hand.
David was born on June 2, 1956, in Houston, Tx. to David J. Mullican Sr. and Gwenola Nell Mullican.
He graduated from Milby High School with Honors in 1974. He attended The University Of Houston, and graduated Magna Cum Laude in 1978. He attended law school at the University of Texas Austin and became a lawyer on November 4, 1983.
David is preceded in death by his mother Gwenola Nell Mullican and his father David J. Mullican Sr. David is survived by his daughter Siobhan Mullican, his brother Paul Gregory Mullican, sister in law Heyam and nieces Mary, Renee and Sandy, his sister Kathleen Mullican Robins and brother in law Dave Robins, as well as many loving cousins, family and friends.
A celebration of his life was held on November 12, at 3:30 PM., at Crowder Funeral Home,1645 East Main ST, League City, Tx. 77573.