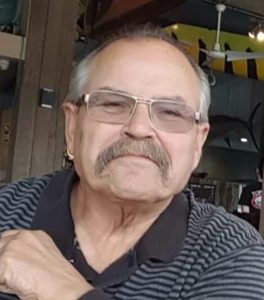 David Griffith, Sr., 75, resident of Dickinson, Tx, passed peacefully from this life, June 11, 2023 surrounded by his family. He was born September 25, 1947 to proud and loving parents, Andrew Charles Griffith and Elizabeth Jones Griffith in Douglas, Arizona.
David grew up met and married the love of his life Sandra Olson and from this union were blessed with two sons and two daughters. He spent his working career as a pipefitter/welder in the Long Beach, California area.
He was preceded in death by his parents.
David leaves behind to cherish his memory, his beloved wife, Sandy Griffith; two daughters, Wendy Renee Griffith and Sarah Nichole Griffith Clark and husband Larry; two sons, Andrew Charles Griffith and wife Tamara and David Charles Griffith, Jr. and wife Lauri; as well as numerous extended family and friends.
His wishes were to be cremated and two services, one in Dickinson, Texas and one in Long Beach, California.