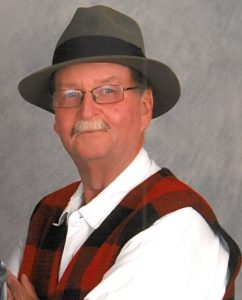 David Eugene Ramsey Jr., 63, passed away on December 14, 2016 at Memorial Herman TMC in Houston, TX. He was born August 25, 1953 in Charleston, WV to David "Eugene" Sr. and Delores Ramsey.
Dave graduated from Stonewall Jackson High School in 1971 in Charleston, WV; he then went on to attend West Virginia State College before moving to Texas. Dave also graduated from Commonwealth of Mortuary Science. He worked for Carswell Funeral Home and Niday Funeral Home until 1982.
In 1982 he started to work for UPS until retirement in 2015 after 33 years of service. Dave was a loyal, faithful hard working man that always provided for his family. He worked multiple jobs as a Limousine Driver for: Houston Executive Limousines, Roxy Limo and EverGreen Livery. Since Dave was 14, he wanted to become a Funeral Director, had an absolute passion to help serve families at their time of need and had a chance to do that in the past and currently at Crowder Funeral Home in Pearland.
Dave was a Scout Master with Troop 466 in Pearland, TX with 11 Scouts receiving their Eagle under his guidance. He received the Bay Area Council District Award of the Golden Mustang. He enjoyed spending time with his son Trey in the outdoors and at the 3R ranch. Dave was always looking forward to traveling to Deep Creek, NC and exploring the country side with Kathy, T.J. and Debbie.
Dave is preceded in death by his father David Eugene Ramsey Sr.
He is survived by his wife of 37 years, Kathy Ramsey; son Trey Ramsey; mother Delores Ramsey; sisters: Teresa Schanzer, husband Glenn, Pam Vannocker, husband Tim and Cindy Schaeper, husband Danny; numerous nieces, nephews and other loving family members and friends.
A visitation will begin on Monday, December 19, 2016 from 5:00pm to 8:00 p.m. at Crowder Funeral Home in Pearland. Funeral service will be held Tuesday, December 20, 2016 at 11:00 am in the Chapel of Crowder Funeral Home in Pearland. Burial will follow at Confederate Cemetery with Brother Clifton Walea, Brother Tommy Custer and Brother Doug Rashall officiating.
Pallbearers will be: Kent Dearmond, Chris Mangum, Glenn Schanzer, Alex Britan, T.J. Bohannon and Mark Hutchins.