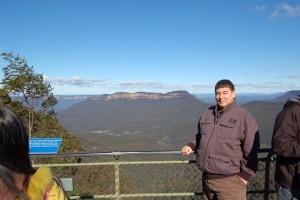 Darrell Satoru Mukaisu
Age 54, of Seattle, WA passed away peacefully at Clear Lake Regional Hospital in Webster, Texas, surrounded by family on October 24, 2015 after a battle with adrenocortical cancer.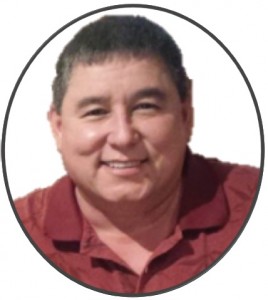 Darrell was born on October 30, 1960 in Wailuku, Hawaii (Maui) to Teruo (deceased) and Elizabeth Mukaisu. In 1978 he graduated from Lahainaluna High School and in 1990 Darrell decided to move to  St. Petersburg, FL to explore what life had to offer and attended St. Petersburg College.  Darrell managed several financial services companies, and later worked for Allstate Insurance Co.
In 2006 he married Bobby Lovell where they settled in Houston, Texas, and later to St. Petersburg, Florida.  In 2010, They both decided it was time to follow their dream of living in and traveling the country in a motorhome. Over five years, they traveled extensively from coast to coast, seeing many points of interest and living their dream.
Darrell was very passionate about singing and often sang karaoke wherever he happened to be. He also loved spending many hours playing his guitar and singing.  He was always laughing and joking and was known for his mischievous nature.  He was very generous and was always helping others.
Darrell is survived by his Husband, Bobby (Lovell) Mukaisu; stepchildren, Robbie Lovell and Christine Lovell of Webster, Texas; Mother Elizabeth Mukaisu; Sisters, Zelie-Lyn (Kenneth) Kaniho of Las Vegas, Nevada; Stacey-Ann Mukaisu; Nieces, Natassja Balanay and Tiffany Kaniho of Las Vegas Nevada; Brannagan-Ashley Mukaisu; Nephew, Kenneth Kaniho, Jr. of Las Vegas Nevada; and many Aunties, Uncles and Cousins.
He will be remembered as a loving and dedicated husband, son, brother, uncle, nephew, cousin and a wonderful friend that brought so much laughter to all.
Services  3:00 p.m. Saturday November 14, 2015 at Lahaina Jodo Mission on Maui. Dinner to follow.  Additional Services 10:00 a.m. Monday November 16, 2015 at Honolulu Jodo Mission 1429 Makiki St. No. 100.  Lunch to follow. 1:00 p.m burial to be held at the National Cemetery of the Pacific in Honolulu. Casual Attire.  Flowers omitted.