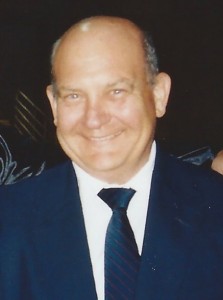 Daniel Eastman Disbrow, 63, 0f Magnolia, Texas, passed away November 23, 2014. He was born May 2, 1951 to Daniel and Patsy Disbrow in Baytown, Texas. Dan attended school in Texas City. He retired from the Galveston County Sheriff's department as a Captain. Dan was preceded in death by his parents, and a son, William Paul Disbrow.
He is survived by his wife, Lisa L. Disbrow; daughter, Tina B. Disbrow; son, Stephen R. Disbrow; step-son, Alan Shu Disbrow; sister, Patricia Roianne Alston; brother, William P. Disbrow; and five grandchildren.
A memorial service in his honor will be held 6:00 pm, Wednesday, December 3, 2014 at Crowder funeral Home Chapel, Dickinson, Texas.