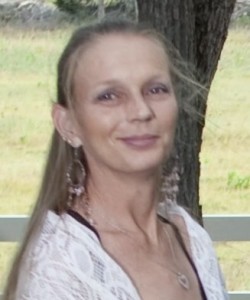 Dana Faye Reinke, 54 of La Marque passed away on Sunday, January 25, 2015 at her residence. She was born August 2, 1960 in Oklahoma City, Oklahoma.
Dana enjoyed collecting Antiques and supported the La Marque Public Library.
She is preceded in death by her parents.
Dana is survived by her husband, Steven Reinke; son Troy Swain(Crystal); step-daughter, Kristina Swain(Alwyn), step-sons; John Reinke(Kristi), Matthew Reinke(Amber), Michael Reinke and Joe Don Swain (Cathy); brother Larry Lynn and seven grandchildren; Genisis Woolf, Alex Reinke, Elizabeth Reinke, Dean Reinke, Lauren Reinke, Hailey Faye Swain and Alexis Swain.
Dana was a loving grandma that made a point to play with her grandchildren and help raise them.
A Memorial Service will be 2:00pm on Saturday, January 31, 2015 at the James Crowder Funeral Home in La Marque with Dr. David Smith officiating.
In lieu of flowers donations may be made to the La Marque Public Library 1011 Bayou Road, La Marque, Texas 77568.