Cynthia Jane Barber "Cindy"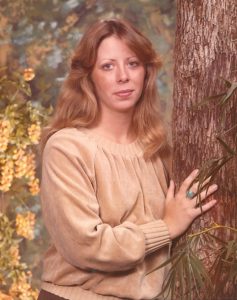 Cynthia Jane Barber "Cindy", 58, was a resident of Freeport, Tx. She passed away at home on November 4, 2019. Cindy was born on March 28, 1961 in Houston, Tx to Doris and Gerald Stokes. She was raised of the Baptist Faith.
Cindy loved her four grandkids. She lived for Julianne, Madison, Aden and Jeremiah. They loved GaGa and will miss her dearly. For the last eight years during the Holidays, she dedicated her volunteer time to the Salvation Army. Nothing made her happier than ringing the Salvation Army bell and getting others involved in the Christmas giving spirit. Her goal in life was to make others laugh. She constantly played practical jokes on others and would love to watch others laughing and joking. She always wanted to lend a helping hand where needed.
She was preceded in death by both of her parents, Doris and Gerald Stokes. Cindy is survived by her daughters: Misti Warfield, husband James and Sarah Barber; grandchildren: Julianne Warfield, Madison Hobbs, Aden Hobbs and Jeremiah Hobbs; sister Romayne Lewis, husband Tom; nieces and nephews: Desire'e Sullivan, Danielle Urbanovsky, Grady Lewis and DiAnna Lewis; along with numerous aunts, uncles, cousins and great nieces and nephews.
A memorial service will be held on Tuesday, November 12, 2019 at 11 a.m. in the chapel of Crowder Funeral Home in Pearland, Tx.
 A donation can be made  In loving memory of Cynthia Jane Barber "Cindy" to, Salvation Army, PO Box 2029 Freeport, TX 77542