Cynthia Ann Willis Patrolia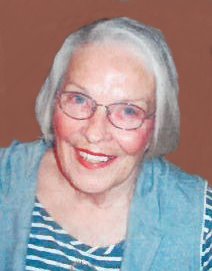 Cynthia Ann Willis Patrolia, passed from this life on to eternal rest, Sunday December 6, 2015, at the age of 82. She was born, September 10, 1933 to proud parents, Percy and Connie Willis in Beaumont, Texas. She was a graduate of Dickinson High School class of 1951 and went on to pursue a career at Clear Lake Regional Hospital for 20 years. Cynthia is preceded in death by her parents, her husband Lester Patrolia, a son, Paul White and a daughter-in-law, Brenda White, and sisters, Nancy Willis Schwathe and Betty Willis Hamilton.
Left to share the memories of her life are sons, Michael and wife Susan, and Scott White, also daughter-in-law Janet White, her sister, Linda Willis Lamb. She leaves four grandchildren; Steven White, Brittney Ainsworth and husband Justin, Hunter White, and Holly White. Numerous nieces, nephews, family and friends. A special thanks to Harbour View Care Center.
A visitation will be held Wednesday, December 9, 2015 from 5:00 – 7:00pm with Funeral Services at 7:00 pm, Crowder Funeral Home Chapel in Dickinson, Texas. A Graveside Service will be held Thursday, December 10, 2015 at 1:00 pm at Jordan Cemetery in Batson, Texas.
In lieu of flowers The family asks that memorials be sent to the American Heart Assn, American Cancer Society or the Alzheimer's Assoc.