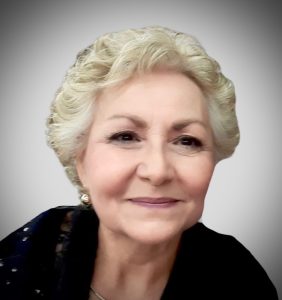 Cynthia A. Gonzalez, age 64 of La Marque, Texas passed away Sunday, October 15, 2023. She was born on January 13, 1959 to George Tapia and Gloria Ann Lerma in San Antonio, Texas and was the eldest of two siblings.
She worked at Alfred Conhagen, Inc., in La Marque, Texas until she retired due to illness. She was a striking and beautiful woman with a vibrant and positive nature that carried into her work and her relationships with family and friends.
Cynthia's many joys were her love of crocheting, especially making items that were requested by her loved ones. She also loved reading and listening to her audio books. She loved to cook and bake especially during Christmas time which would bring a smile to her face and warm her heart. She loved to dance and often received compliments that inspired others to try to dance as gracefully as she did.
Cynthia's dedication extended beyond her family, making great effort to reach out and maintain friendships with those that had at one time or another been a part of her life. She possessed the personality to make everyone around her feel valued, and her laugh could easily light up a room.
To all the family, friends, and others who supported her in this journey, we are forever grateful. While today, we say goodbye to Cynthia's physical presence, her soul will forever be with us in our hearts as the feeling of warm sun rays touching our faces.
Although life can be difficult we continue to embrace hope even in the darkest of days. In the future, may we find some solace in knowing that Cynthia's vibrant presence is not gone, but lives on in the hearts of those she touched.
Cynthia, was preceded in death by her mother, Gloria Ann Lerma, She is survived by Willie Marquez; her children Gilbert Tristan (Mikia), Camille Guillen (Mark), Delilah Flaschke (Charles), Victoria Gonzalez, and Julian Gonzalez (Jessica) and numerous grandchildren and one great grandchild.
A memorial service will be held at 10:00am on Saturday, November 4, 2023, at Queen of Peace Catholic Church, La Marque, Texas with Msgr. James B. Anderson officiating.
She will be laid to rest in New Braunfels, Texas alongside other family members.
Arrangements are under the direction of the Crowder Funeral Home in La Marque.