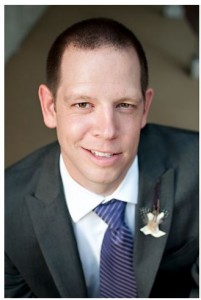 Curtis Ferrell Wilson, a 15 year resident of Pearland, TX passed away in his home on January 17, 2016. Curtis was born in Marquette, MI, June 27, 1975. He was a life-long explorer and naturalist. Curtis started his career as a biomedical scientist at Baylor College of Medicine in Houston, TX. For over 10 years he helped unlock the mysteries of the brain and advance the field of neuroscience. After completing his Bachelor of Science in Environmental Biology at the University of Houston – Clear Lake in 2010, Curtis continued to improve his knowledge and understanding of the natural world, and the impact of mankind, by completing a Graduate Certificate in Environmental Management. Driven by his passion for the environment, Curtis courageously sought a new career in environmental consulting at Cardno-Entrix and later continued his journey as part of the team at SWCA Environmental Consultants, in Houston, TX. Throughout his career, Curtis was known for his drive, his passion, and his unwavering support of those around him, both personally and professionally.
Curtis enjoyed the outdoors as much in his spare time as he did in his professional endeavors. He enjoyed scuba diving, kayaking, surfing, hiking, biking, camping, and travel. He dreamed of hiking the Appalachian Trail and visiting every U.S. National Park. Curtis often enjoyed capturing his natural explorations through the art of photography, a passion shared with his wife. His love for the natural world included both flora and fauna; he was a true lover of all living creatures. He especially enjoyed spending time with his two beloved dogs, Jack Black and Charlie Brown, and the family cat, Olive. Always an animal lover, Curtis' house overflowed with love for his pets, and friends often joked he was more zoo keeper than pet owner. But for Curtis, his four-legged family members were the highlights of his life. Curtis was deeply loved by all who knew him. His capacity for seemingly unconditional love was boundless. The lives of his wife, sister, parents, extended family, and close friends have been profoundly touched by his light and his affection. They were, and will remain, the most important people in the celebration of his life story. The loss of this unique and wonderful soul is felt by many.
He leaves behind his wife Randi-Michelle P. Cowin; father, Kris L. Wilson and wife Wanda; mother Sandra K. Johns and husband William; sister, Andrea K. Wilson and fiancée Travis Gortmaker; uncles: Bruce J. Wilson and wife Jean Anne, Gary L. Wilson and wife Carol, Gene P. Wilson and wife Cindy, Mark O. Belue-Wilson and wife Jan; mother and father in law Darcene R. and Steven F. Dowling; sister in laws Morgan E. Phillips, Erica D. Ty, and Cassidy R. Dowling; grandmother in laws: M. Patricia Bourgoine and Lynda R. Albright; and life-long best friends: Avriel Cisneros and Joey Lyons.
A memorial service will be held at Grace Community Church, 14505 Gulf Freeway, on Saturday, January 23, 2016 at 2:00 pm. 
In lieu of flowers, please make memorial contributions to The Nature Conservancy, www.nature.org