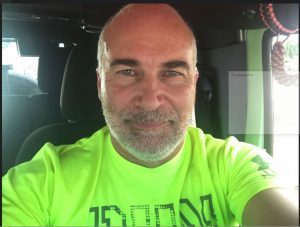 Craig William Peckham passed away on October 4, 2022, at the age of 63 in Seabrook, Texas.  He was born on December 22, 1958, in Toronto, Ontario, Canada and lovingly raised by his adoptive parents Henry and Margaret "Rita" Peckham.
He was an amazing father to three beautiful children, Meaghan, Shauna and Graham. He considered it a privilege that he had the opportunity to love them unconditionally and watch them grow into the beautiful people they are today.  He loved hearing about their lives and adventures and said he was glad they ventured out to do the things he only dreamed of doing.  From the beginning he made it a point to tell them he loved them and showered them with kisses, words of praise and words of wisdom.  He cherished and shared every picture he received of them and his grandchildren, Aaliyah, Malakai and Ezra.  His eyes would beam at the mention of any of them and loved sharing stories of each of them.
He was an amazing stepfather to Gabrielle.  He invested time into her life by coaching soccer teams, becoming a referee for her summer swim league and even making funny videos to share with her when he would watch her cats when she went out of town.  His love and wisdom knew no bounds and so he made it a point to share them with her.  He looked forward to walking her down the aisle in April.  And he will be there in spirit.
As a husband, he was the fulfillment of a promise from God. He never stopped seeing his wife, Rozette, as his beautiful bride.  He loved her with God's love, saw her through God's eyes and held her with God's arms and grace.  He would lasso the moon for her, if she asked.  He loved her unconditionally and would tell her all the time that he was blessed to be loved by her but in fact, it was she that was blessed by his love.
He loved his job, his coworkers and his customers.  He said he was tired when he returned home each night, but it was worth it because he loved his job.  He made many friends along his route with UPS.  He made an impression on everyone.  He had the kindest, selfless spirit.   He tried to see the best in others and did what he could to protect and serve them.
On October 4th, 2022, Craig fell asleep on earth and woke up in heaven with his heavenly father.  He is survived by his wife, Rozette Peckham, his children and their spouses, Meaghan Peckham and her spouse Jen Maclean, Shauna Peckham and her spouse Dylan Thomson, Graham Peckham, his stepdaughter Gabrielle Vera, his grandchildren Aaliyah Milne, Malakai Peckham Thomson and Ezra Peckham-Maclean and his sister Sandi Callaghan.
We will celebrate his life at Crowder Funeral Home – Clear Lake on Saturday, October 22nd, 2022, Craig's family will meet guests from 1:00 pm to 2:00 pm with the Service at 2:00 pm, 111 East Medical Center Boulevard Webster, TX 77598.