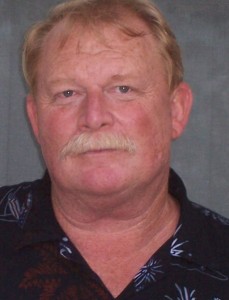 Craig Boyd Porter, 63, passed from this life while at his home in Bakersfield, CA on Monday, May 30, 2016. He was born to Ishmael Boyd Porter and Marryon Jane Rouch-Porter on August 13, 1952 in Houston, TX.
Although, Craig was a long term resident of Bakersfield, CA, he grew up in Lake Jackson, TX where he received his education, made long lasting memories for many, and started a family. Later, Craig moved his family to Santa Fe, TX where he lived for many years.
Mr. Porter worked as a Project & Site Manager within the Gas & Oil Industry during his most recent years, but prior to that, he made many sacrifices providing for his family and was proclaimed by many to be "One hell of a rig welder."
Though he was known to have a very unique and colorful way of expressing himself, he never ceased to amaze or shock his family and friends with what would come out of his mouth. It would be an understatement to say that he was truly one of a kind, the very best of a dying breed. He defined the true meaning of pure grit. His family would all agree he was the strongest and toughest man they ever knew. He worked long hours through extreme weather conditions, whether it be the blistering heat or the harshest of winters, no matter if he was sick, or in poor health and he never uttered a single complaint. He lived his life to the fullest and there was never a dull moment hile in his presence. He and his personality were larger than life. Craig enjoyed hunting, fishing, riding his motorcycle, was a gun enthusiast, loved cooking while spending quality time with his family and friends and was a proud member of the Freemasons.
Survivors include his daughters Christy Porter-Hunt, Stephanie Porter and her husband, Kevin Freudensprung; grandchildren, Aubrea Hunt, Payton Cox, Coletyn Hunt, Tanna Freudensprung, Haley Pitre, Shelby Freudensprung and Gaige Thornton; sister Vicki de la Guardia and husband Tony de la Guardia; niece and nephew Shelley Castro and Robert Chadwick Jr. and families.
Craig is proceeded in death by his beloved parents, Ishmael Boyd Porter and Marryon Jane Rouch-Porter.
A visitation and chapel service for Craig Boyd Porter will be conducted at 2:00PM on Monday, June 13, 2016 at Crowder Funeral Home located at 851 FM 517 RD W. Dickinson, TX 77539.
Pallbearers will include Coletyn Hunt, Kevin Freudensprung, Robert Chadwick Jr, Wade Hunt Jr, Rick Stevens and Tony Graves; Backup pallbearer, Paul Cantrell and Honorary pallbearer, Gaige Thornton.