Cor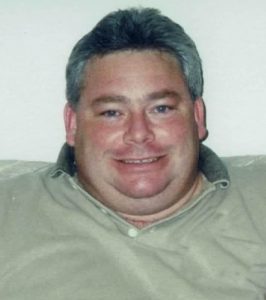 ey Olmedo passed away on November 15, 2020 at his home in League City, Texas.  He was born on April 24, 1963 in Dallas, Texas, to Mildred and Lorenzo Olmedo.
Corey graduated from Clear Lake High School in 1981, and continued his education and received a Bachelor's Degree in Criminal Justice from the University of Texas at Arlington.
Corey married Sharon Bell on August 20, 1988. They have twin sons, Eric and Alan. Corey enjoyed camping and fishing with his family. He was affectionately known as "Uncle Cooks with Fire" by his nieces and nephews, as he often grilled at large family gatherings. If he wasn't grilling, he manned the fryer, preparing fish and turkeys for every occasion. Corey also enjoyed woodworking, and he built a beautiful pergola and shed for his backyard.
Corey went to work at Harris County Community Supervision and Corrections in 1991 as a Probation Officer in the Baytown office. Corey was in that office for many years, and while there he took care of his work family as if they were his own family. Corey was known for organizing shrimp boils and bringing cookies for the staff, as well as planting and maintaining an office garden. Eventually Corey transferred to the Downtown Office, where he worked as a Fugitive Investigator.
Corey was generous in other ways as well, adopting a family in need and providing not only food and clothes, but also a mobile home for shelter. Corey also did projects for The Independence Village, a residential home for adults with developmental or physical disabilities, continuing the work he started as a Special Olympics volunteer in high school.
Corey was preceded in death by his parents, Lorenzo and Mildred Olmedo, and by his brother, Nicholas Scott Olmedo.
Corey is survived by: wife, Sharon; sons, Alan and Eric; sisters, Kim Olmedo and Andrea Olmedo; brothers, Michael Olmedo, Joe Olmedo, Ricky Olmedo, and Jonathan Eric Olmedo. Corey is also survived by many nieces and nephews he loved.
In remembrance of Corey's life, the family requests that charitable donations be made to The Independence Village at www.ivillagetexascity.org