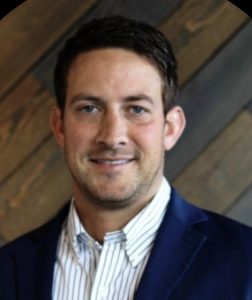 Clay was born in Houston, Texas on November 27, 1982, to Jerry and Nell Roberson. He graduated from Friendswood High School in 2001 where he made many life-long friends. He went on to attend Southwestern University College where he received a Bachelor of Science Degree in Business. At the time of his passing, Clay resided in Fort Worth, Texas where he spent the last 16 years of his adult life. Clay worked for C.H. Robinson where he started as a Sales Executive and excelled his way to Director – Strategic Sales.
Clay was a young man full of laughter and joy, and he spread those feelings to all those whose lives he met. No one could refuse Clay; his sense of humor and his spirit drew you close.
His main joys in life were fishing, duck hunting, snowboarding, and playing golf.
Clay said that he knew what life was all about. This was: Love and Time. Live life to your fullest.
Clay is survived by his Mother, Linda Lynnelle Roberson and his Father, Thomas Jerry Roberson; and two Brothers: Justin Cody Roberson, Tyler William Roberson, Sister-in-law Brittney Gartman Roberson, and his Aunts, Uncles, and Cousins.
Clay's memorial service will be June 11, 2022, at Crowder Funeral Home at 2 p.m., 2422 E. Broadway Street, Pearland, Texas 77581. The family will be dressing
in a "snazzy" fashion in honor of Clay. Please feel free to join. There will also be an event for work colleagues and friends in Ft. Worth. Details will be announced at a later date.
Donations: In lieu of flowers, Clay would want you to invest in your future/yourself. He was very passionate about learning and was often a risk taker. He was always open to trying new things and made the most of every opportunity that came his way. He was very interested in cryptocurrency and always encouraged friends and family to invest in it, believing it was the future of the financial system. In honor of Clay and his passion for learning, we encourage you to take a risk of your own. Invest in a cryptocurrency of your choice, take an adventure, or get out of your comfort zone. "Time is your most valuable asset, don't waste it."
HE WILL BE MISSED AND LOVED ALWAYS