Claurica Dea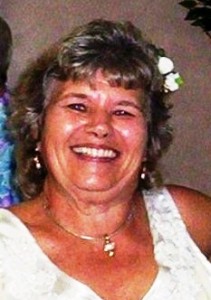 n Yoakum passed away on December 22nd, 2015 in La Marque, Texas. She was born in Carnegie, Oklahoma on February 15, 1949. She married her husband of 41 years, Kenneth on June 17th, 1967. She was a devoted wife, loving mother and Mee-Maw, and the greatest friend you would ever have. Claurica would talk your ear off with all of her REPEATED stories. She was an amazing woman, who will be missed greatly by all.
Claurica was preceded in death by her mother and father, twin brothers, husband, and adopted sister. She is survived by her children, Cynthia and Eric Gerlock, Laurica Yoakum, and Ralph Anthony and Daisy Yoakum; sister, Myra Lucille and Dennis McKay; brother-in-law, Jimmy; sister-in-law, Gloria Jean; grandchildren, Wade, Blake, Calyssa, Aidian, and Daniel; and numerous nieces and nephews.
The family wishes to express extreme gratitude to Tracey Towne and Ronnie Cantwell for being such loyal and loving friends.
A graveside service will be held on Monday, January 4th, 2016 at 10am, at Galveston Memorial Park in Hitchcock, Texas.