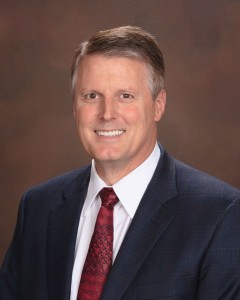 Clark Edward Lindsley died of unknown causes on Friday, June 19th, at the age of 56 while attending a wedding in Costa Rica with his beloved wife, Dorothy Lindsley. Along with his wife he is survived by his three children, Samantha, Grant, and Joshua, and his sister, Caroline Morchower.
Clark was born in Dallas, Texas on December 15, 1958 to Edgerly and Joseph "Bill" Lindsley III.  He graduated from Southern Methodist University. At the age of 20 he met Dorothy Kervahn, the woman who became his heart, and was joined to her in marriage on October 15, 1983.  Two years later they celebrated the birth of their first child, Samantha. Their family grew in love again three and a half years later when their first son, Grant, was born.
The family then moved to Irvine, California and shortly thereafter moved again to Sacramento where their youngest child, Joshua was born in 1992. Nine years and five moves later, Clark and his family arrived in Houston where they finally settled permanently.
Clark is most notably remembered for his rich, and often shocking, sense of humor. He is also remembered for the gentleness, generosity, and compassion which characterized his interactions with everyone he met.
As a father, his children were, and continue to be, profoundly blessed by his tremendous wisdom. He taught them to know value in all its forms, from the value of knowledge to the value of a kind word. As a husband, Clark will be remembered for his passion for Dorothy, whom he loved with an intensity that few will ever experience or witness.
Clark Lindsley lived and died a man of God and shared his message by living a life of such abundant love that he will never be forgotten by those he touched.