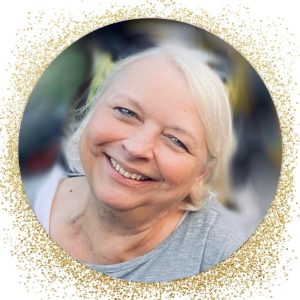 Cindee Lynn Copeland, 61, of Clear Lake Tx, passed away surrounded by loved ones on January 22, 2023.
Cindee was born on March 22nd, 1961, to Cecil and Thelma Hess in Centerburg, OH.
Cindee was passionate about cooking, crafting, and an obsessive Ohio State Buckeyes fan.
Cindee was a fiercely dedicated mother to all her children, raising all 6 of them to go on and start families of their own.  Family came first and was above all else to her, a value she installed in all those around her.  The hole left by her absence will be impossible to fill.
Cindee was preceded in death by Father (Cecil Hess), Mother (Thelma Hess), and Sister (Darlene Hawkins).
Cindee is survived by her 6 children and 12 Grandchildren: Travis/Sheena Yoakam (Tinsley & Sevey), Kendra Lawless (Reese & Ryder), Casey/Mandy Lawless (Rylie & Jackson), Baili/Josh Bryson (Kaelynn, Paetynn, Haedynn, & Caesynn), Blayre Copeland (Kenli), and Kiernan Copeland (Kallum).
In lieu of flowers, the family asks that you donate to MD Anderson Cancer Research at the link provided below.
https://gifts.mdanderson.org/Default.aspx?tsid=10503&noamt=true&chosen=100&intcmpid=mdaccorg_donate&_ga=2.29604671.1277604470.1674658306-1517298719.1674658306