Christopher Charles Bramer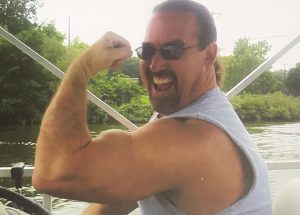 Long time resident of Galveston county, Christopher Charles Bramer passed away on April 4, 2023. Chris was born on February 11, 1959, in Traverse City, MI to Otto and Florence Bramer. Raised alongside his sister Kathy Bramer and 2 brothers Ray and Randy Bramer. Chris graduated from Traverse City Central High School then earned his Bachelor's degree from Michigan State University. Go Spartans! Shortly after, he moved to Texas to join the car industry and ultimately meet his wife of 39 years, Julie Bramer. They bore 3 children, Rameses, Tyson and Destini Bramer, and raised them in Dickinson, TX for the majority of their lives.  
If Chris had one true love (other than his family) it was music. From the likes of Motown to disco, Classic Rock to 80s pop. When he wasn't taking them to concerts, he was taking them on memorable vacations. Most frequently to Mackinac Island, his favorite place to visit. 
In his later years he moved with his wife to League City, TX and joined the Mancuso MotorSports family. Together they built a new home for their children to visit whenever they needed a taste of the loving childhood he gave us. 
Chris was an avid sports fan, forever supporting his team from Michigan State, as well as the  Detroit Tigers and Houston Astros. If you ever had the pleasure of being in the car with him, you know sports radio was what you'd be listening to. 
Although a hard worker, he always left time for play. He commanded the presence of any room as soon as he walked in. He was a true example of the life of a party with the ability to make anyone laugh. His smile and laughter will truly be missed, but his memory will be carried on through his family and friends.