Christine Sarreal Trevino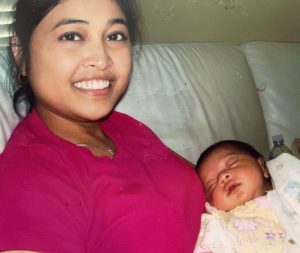 Christine Sarreal Trevino lived most of her life in Houston, Texas. She resided with her
sister and brother-in-law Marissa and William Reese in League City until her untimely passing
October 15, 2021 at the age of 49.
Christine was born to Renato and Lutgarda Sarreal September 2,1972 in Chicago,
Illinois. She received her Bachelor's degree in Accounting from the University of Houston in
1993 and went on to have a successful career as a Certified Public Accountant for El Paso
Energy and Transcanada Energy Corporation. In her professional and personal life Christine made many friends and touched many lives.
Christine loved to travel to tropical destinations such as Aruba, Cozumel, and Hawaii.
She was an avid 'Foodie' and delighted in dining at her favorite restaurants often accompanied by a Bellini. Christine enjoyed working out and decorating her beautiful home in the Houston Heights. But most of all she loved being a mother to her daughter Malaya.
Christine is survived by her daughter Malaya Trevino, her parents Renato and Lutgarda
Sarreal, her brother Dr. Renato Sarreal Jr., her sister Marissa Sarreal Reese and all of her
numerous relatives and friends.
Celebration of life services will be held at Crowder Funeral Home in League City on Wednesday, October 20,2021 at 4:00 o'clock. 1645 East Main Street, League City, TX 77573.
For those unable to attend the services, a livestream will be accessible from Crowder's website.