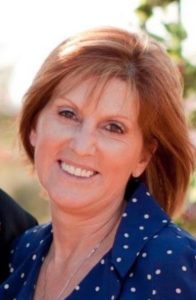 Cheryl Marlene Wille, of League City, passed away on Wednesday, (surrounded by family) February 1, 2023 in Houston, Texas at the age of 66.
She was born on August 27, 1956 in Houston, Texas to Elmer and Marlene Roberts.
Cheryl LOVED to read, enjoyed cruises, loved everything interior design, loved her family, kids and especially grandkids.
She was preceded in death by Elmer (Graham) Roberts (father) and David Kane (son).
She is survived by her loving Husband Prescott J Wille, Children: Robert Kane (son) , Riley Kane (grandson) and Tyler Kane (grandson), Maddie Gibson-Silba (granddaughter), Michael Kane (son), Danielle Kane (daughter in-law), Colten and Carson Kane (grandsons), Tabitha Bequette (daughter), Justin Bequette (son in-law), Grayson, Evan and Hudson Bequette (grandsons), Sophia and Anya Wille (step daughters), Doug Roberts (brother), Kelli liewellyn (niece), Drew Roberts (nephew), Darryl Roberts (brother) , Lee and Kevin Roberts (nephews), Marlene Roberts (mother) and many other loving family and friends.
A Ceremony will be held at 10:00am on Saturday, February 11, 2023 at Crowder Funeral Home, 1645 East Main, League City, Texas 77573 with Pastor Justin Tanner presiding. A private interment will take Mount Olivet Cemetery in Dickinson, Texas.