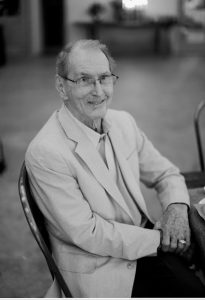 Charles "L" Loney (91) of Texas City, Texas, passed away on Saturday, September 03, 2022 in Dickinson, Texas. He was born on July 9, 1931 in Oklahoma. He proudly served his country in the United States Air Force.
He is preceded in death by his parents. Charles is survived by his loving wife of 70 years; Nadine Loney, two sons; Gary Loney, and Charles Loney (Judy), four grandchildren; Brian, Ashley, Lauren and Katie, and three great-grandchildren; Parker, Addyson and Harrison.
A visitation will be held from 5:00pm to 7:00pm on Wednesday, September 7, 2022, at the James Crowder Funeral Home in La Marque. A graveside service will be at 10:00am Thursday, September 8, 2022, at Hayes Grace Memorial Park with Dennis Johns officiating.