Charles "Charlie" Blaylock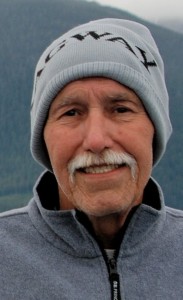 Charles "Charlie" Blaylock, resident of Friendswood, TX since 1999, passed away on September 11, 2015 in Houston, TX. Charlie was born December 28, 1939 in Houston, TX. He proudly served the Air National Guard and the Houston Police Department, and retired from Center Point Energy after 30 yrs.
He is preceded in death by his parents, Raymond and Alice Blaylock; brothers: Raymond and Robert Blaylock.
Charlie leaves behind his wife of 33 yrs., Charlene W. Blaylock; daughter, Shannon Garcia and husband Charles; son, William Blaylock; grandchildren: Taylor and Crystal Garcia, and numerous of other loving family members and friends.
There will be a memorial service on Thursday, September 17, 2015 at 5pm at Crowder Funeral Home in Pearland.