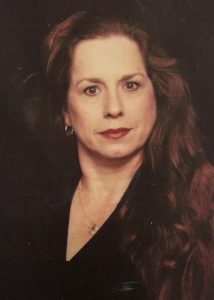 Cecilia Ann Davidson, 65, a 20-year resident of Pearland, TX formerly of Houston passed away March 1, 2017. She was born June 30, 1951 in Huntsville, TX. Mrs. Davidson was in real estate for 20 years and worked recently for Bridge Crest Properties in League City. She was a dedicated member of the St. Helen Catholic Church and school, as well as officer and member of the Catholic Daughters. She also belonged to the Daughters of the Republic of Texas. She enjoyed numerous volunteering opportunities including her participation at MD Anderson's Hospitality Center.
Cecilia is preceded in death by her father, Cecil Faircloth; mother, Betty Bozalina; sister, Theresa Wahid and brother, Michael Bozalina. 
She is survived by her husband of 22 years, Frank "Pat" Davidson; daughter, Angelique Davidson; step daughter, Robin McDaniel, husband, James and step son, Kevin Patrick Davidson, wife Britni; sisters: Virginia Bozalina and Charlotte Bozalina; brother, Samuel Bozalina; step grandchildren; Trinity Davidson, Drake Davidson, Dalton Davidson, Brianna McDaniel, Jamee McDaniel and Molly McDaniel; numerous nieces and nephews.
There will be a memorial mass Tuesday, March 7, 2017 beginning 10 am at St. Helen Catholic Church.
In lieu of flowers, memorial contributions can be sent to: St. Helen Catholic School.