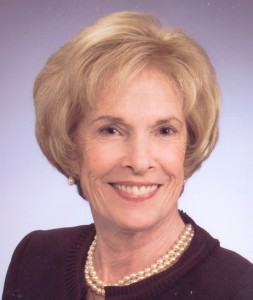 Carol Faunce Short, 78, passed away suddenly on August 30, 2016 at Bayshore Medical Center. Carol struggled with an inherited, but little known lung condition, called Alpha 1. A fall in her home a few weeks earlier led to her hospitalization. Days before her death, she was transferred to a rehabilitation center, where she was growing stronger. Carol was surrounded by her family while hospitalized, and she was looking forward to returning to the home she shared with her husband, Tom Short in the Clear Lake area of Houston, Texas.
Carol was born on September 25, 1937 in Abington, Pa. Carol was preceded in death by her beloved mother Helen "Billy" Walton, her step-father Dr. Harold Walton of Chatham, NJ, her father, Charles J. Faunce of Philadelphia, Pa., and her sister Barbara. She is survived by her brother Charles Faunce, his wife Joan and their three (3) children.
Chatham is a place she has always remembered with great love. Carol left Chatham to attend Centenary College in Hackettstown, NJ, where she formed lifelong friendships with her roommates. Following graduation, Carol moved to NYC to work for CBS, until she met a handsome Air Force pilot from Moberly, Missouri. Tom, a graduate of the University of Notre Dame, and Carol married on November 5, 1960 at St. Patrick's Church in Chatham. Over the next many years they lived in New Jersey, California, Canada, Nevada, and Texas. They always returned to Houston, the city they considered home.
Carol is survived by her daughter and son- in- law Cynthia Short and Brian McCallister of Kansas City, and grandchildren Kyle, Mitchell, and Jillian McCallister. Son and daughter- in- law Tom and Carol Short of Calgary, and grandson, Ryan. Daughter and son-in-law Mary K. and Mark Poirier of Kansas City and grandson Tanner. Son and daughter- in- law Tim and Cher Short of Fort Worth, and grandsons Cameron and Connor. Son and daughter- in- law Patrick and Chelsea Short of Austin, and granddaughters Parker and Reese.
Memorial Services to celebrate Carol's life will be held at 11 a.m., September 6, 2016 at St. Clare of Assisi Catholic Church. A reception luncheon will follow the services at the church. Carol's family suggests that, in lieu of flowers, contributions be made in Carol's name the Alpha-1 Foundation at alpha1.org. In the alternative, donations can be made to one of Carol's favorite causes, Assistance League of the Bay Area which supports programs for women and children.