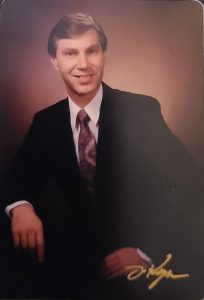 Bruce William Nied, 76, a resident of Pearland, TX since 1997, formerly of Overland, Kansas, passed away October 28, 2023 at home with his family by his side. Bruce was born on June 27, 1947 in Chicago, Illinois. He graduated from Eastern Illinois University. He served his country in the U.S. Army during Vietnam as a medic and was a decorated veteran with a bronze star and a purple heart. His occupation allowed him to travel the world until he retired from Baker Hughes in 2014. He was a lifelong Episcopalian where he attended St. Andrew's Episcopal Church in Pearland.
Bruce leaves behind his wife of 28 years, Kathy Nied; daughter, Abbey Laidler; son, Dillon Laidler; brothers: Richard Nied, wife Priscella, and Robert Nied.
A memorial service will be held Tuesday, November 28, 2022 at 2:00 p.m. at St. Andrew's Episcopal Church, 2535 E. Broadway St. Pearland, TX 77581.
In lieu of flowers, please contribute to the American Cancer Society, P.O. Box 6704 Hagerstown, MD 21741, 1-800-227-2345, https://donate.cancer.org/