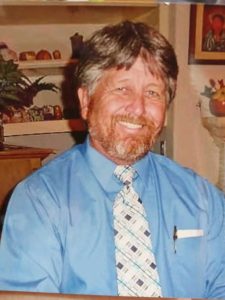 Bruce Allen Beam, 70, a resident of La Marque, TX for over 30 years, passed away January 13, 2022 in League City, TX. Bruce was born on October 28, 1951 in Laramie, WY. He worked for G & H Towing and attended Bible Students Ecclesia in Houston, TX. 
Bruce is preceded in death by his father Hank Beam his Mother Eva Coovert, brothers Shawn Oleary, Shane Beam & grandson Kayden Beam. 
He leaves behind his mom since the age of 16 Sallye Beam; his beloved wife of over forty years, Patsy Beam; daughter, Beverly Urdiales, husband Aaron; sons: Robby (Rob) Beam, Sr., wife Becky; Chris Beam, wife Wendy, & Buster Beam, wife Mehgan; eight grandchildren; Robbie Jr., Amanda, CJ, Schelbe, Karli, Landen, Khloe, & AJ. sisters: Nikki Coovert, husband Pat, & Carla Webber; brothers: Dean Coovert, wife Gina, Kevin Coovert, wife Teresa, Mitch Smith, wife Mary
Bruce was a man that lived his life serving the Lord, he believed he was a disciple of Christ here to spread the Gods word. 
He loved his wife Cookie "as he says" more that words can describe, He was a great father to his children as well as a father figure to so many. He was the rock of the family and the go to guy for everyone and everything. His grandchildren meant the world to him there is nothing he would not do for them. Bruce was always first in line to help someone in need no matter what it was he would find a way to help, and patsy wouldn't have it any other way. He enjoyed playing golf, especially his weekly golf dates with his son Buster, as well as coaching softball as he's done for many years. To our Beloves Son, Husband, Father, Brother, Grandfather & friend; Bruce Beam, we will forever hold you close to our hearts, we will miss you & love you always. 
(To the moon and back)