Brittany Audrey Grace Norton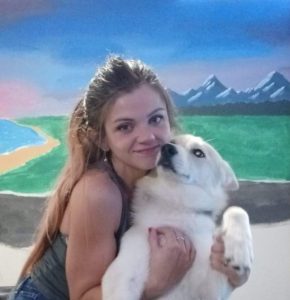 Brittany Audrey Grace Norton, 23, passed away April 22, 2023, at her home in Webster, TX. She was born in Fletcher, NC on July 30, 1999. She graduated from Shadow Creek High School in Pearland, TX in 2018 and went on to attend Alvin Community College. Brittany enjoyed working as a caregiver for Alzheimer patients.
Brittany had a love for art and was a talented artist. She was an animal lover and left behind her beautiful dog, Roxi. She had an amazing heart and a beautiful smile.
She had a fiery spirit and was fearless. Brittany was easy to love, she never met a stranger, and she enjoyed helping others. She put passion into everything that she did. She left us far too early and will be forever missed.
She leaves behind her parents, Charlie and Jaime Norton; sisters: Kayla Cox (niece, Kali Bishop) and Victoria Norton; brother: Nathaniel Norton; grandparents: Lynnelle Hardin, Sharon Schaefer and Jo Lynn Norton; biological parents: Todd LaForge (Kristen) and Stacy Cox. She leaves behind aunts, uncles, cousins, other assorted family and many caring friends. Until we meet again!
Celebration of Life is scheduled for May 20th. More details to follow.
In lieu of flowers, donations may be made to the Animal Alliance of Galveston. Click on the clinic info tab, then the donation tab. https://www.animalalliancetx.org\.